In loving memory of
Anoosh Vartevanian
17. 08. 1934 - 28. 12. 2022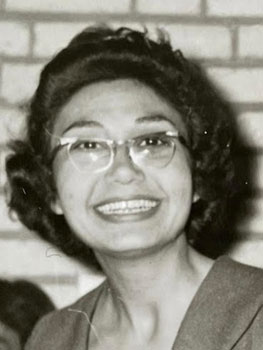 In loving memory of Anoosh who sadly passed away on 28th December
Details of the funeral are provided below. Please feel welcome to leave a personal tribute.
The funeral service will be held at 10.45am on Friday 20th January in the Chapel at Putney Vale Cemetery
Directions for those who are attending are provided below. Following the service, you are invited to join us for a reception at the family home at 75 Foley Road, Claygate, Surrey, KT10 0LY.
Address:
Putney Vale Cemetery
Stag Lane
Wimbledon
London
SW15 3DZ
Directions:
From A3 when driving towards London: after passing the Kingston turnoff, take the first turn off just before the Asda on the right hand side, which is marked "Portsmouth, Guildford, Kingston and Putney Vale Cemetery". Turn right to drive under the A3 underpass towards the Asda, at the mini-roundabout go straight across into Stag Lane.
From A3 when driving from London: After you pass the turn off for the A306 to the right, proceed straight on down the hill on Kingston Road (A3). After you pass a Co-op petrol station on the left, take the left turn marked "Putney Vale Cemetery" by the large Asda store. At the mini-roundabout go straight across into Stag Lane.
Public transport: The nearest bus stop is Roehampton Vale Asda served by bus routes 85 and 265 from Putney Bridge Station / Kingston. Please note, it is a 15 minute walk to the crematorium chapel from this stop.
On entering the cemetery grounds: you will then see the main cemetery entrance on the left hand side – drive straight in and continue right to the end, where you will see the chapel on the right hand side, with parking on the left.
Address:
75 Foley Road
Claygate
Surrey
KT10 0LY
Directions:
From Putney Vale Cemetery it is a 20 minute car journey. Drive down the A3 in the direction of Portsmouth / Guildford. Exit at the Hook Junction towards Staines/Esher A309. Drive down Woodstock Lane South and continue through Claygate High Street, turning left onto Hare Lane. Foley Road will be on your left.
In lieu of floral tributes we invite you to donate to our chosen charity Parkinson's UK.
Thank you
Anoush jan was a very special person in our lives. She cared for us like a loving friend and her smile was enough to light up our day. We have the fondest memories of visiting her home where she would cook for us and secretly give the children weather's original sweets. She was a sweet soul with the biggest heart. We will truly miss her.
Love from, Tania, Raffi, Yeva and Armen
Anoosh was a very special friend who touched my heart. She was always positive and happy also very caring. She'll be missed.
Mehrvash Taghaddosi
Would you like to add a tribute? Just click the button below. Please note tributes do not automatically publish, they are added manually by the White Rose team.