In loving memory of Nick who sadly passed away on 8th April
Details of the funeral are provided below, along with personal tributes.
We are expecting a high attendance, so it will be enormously helpful if you can click the RSVP button below so we can manage capacity.

The funeral service will be held at 1pm on Friday 29th April at GreenAcres Chiltern.
The service will also be webcast live. Directions for those who are attending in person are provided below. If you have anything Adidas, please wear it with pride. Alternatively, wear whatever you feel comfortable in (any outfit, any colour).
Following the service you are invited to join us for the reception at The Wharf in Teddington.
WATCH THE LIVE WEBCAST ON THE DAY
Here are details of how to access the webcast of the funeral service live:
WEBCAST LOGIN DETAILS:
Click the button above to open the webcast page in a new tab
Click on the green button Proceed to log in
Enter your username and password which are as follows:

Username: meru2824
Password: 821423

Click the Login button
Once the stream has begun the video will load automatically.
Tips and troubleshooting
We recommend you try logging in to the webcast so you can test that you are able to see and hear it – make sure your speakers are turned on and up.
If when viewing a Live Webcast you can no longer see the video, it's possible that connection to the crematorium has been lost. Please wait, and this should be restored as quickly as possible.
Any further problems please click here or call the Obitus team on 03333 447 440.
Address:
GreenAcres Chiltern
Potkiln Lane
Jordans
Beaconsfield
Buckinghamshire
HP9 2XB
Directions:
Approaching the park from the M40 – exit at junction 2 and take the A355 (signposted to Beaconsfield). At the first roundabout take the second exit, the A40 (signposted to Gerrards Cross) and continue along it for approximately 0.5 miles. After passing the speed camera, turn left into Potkiln Lane (signposted to Jordans). The entrance to the Park is on the left hand side of the road after approximately 400 yards.
If you are travelling by train – the nearest railway station on Chiltern Rail is Seer Green & Jordans, from where a five minute taxi ride will bring you to the park. More frequent trains stop at either Gerrards Cross or Beaconsfield stations, although both are a few miles away.
WHERE TO GO: Drive along the road until you reach a car park in front of the reception office. From there, follow the signs to walk to the Gathering Hall. The service will take place in the Woodland Hall immediately in front of the Gathering Hall.
LOCAL TAXI FIRMS: If you need help with transportation, we recommend the following taxi services:
For journeys local to or starting from GreenAcres Chiltern: Chalfont Taxis on 01494 875 522
For journeys starting from Twickenham / SW London areas: Parker Car Service on 020 8560 0000
Address:
The Wharf Restaurant
22 Manor Road
Teddington
Middlesex
TW11 8BG
Directions:
The Wharf is located off Manor Road, not far from The Landmark in Teddington.
Parking: There is a small car park at The Wharf itself. Alternative street parking can be found on Twickenham Road (for SatNav use postcode TW11 8AQ), from where there is a walkway to Manor Road opposite the entrance to The Wharf.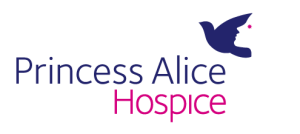 In lieu of floral tributes we invite you to donate to our chosen charity Princess Alice Hospice.
Thank you
Just a few words, from me to you Nick. You were my boss man, but also became a friend. You will always be in my heart. I can't be there to send you on your way to Heaven, but I will be thinking of you all. Sending lots of love to you,
Kathy and Maddie xxxxx
Nick, you were a great personality with a genuinely positive outlook on life and a big beard. We didn't know each other for very long, but the pleasure was all mine. Rest in peace. Adrian
Adrian Osinski
I will never forget our conversations about children. How much we cursed but mostly laughed and smiled. You were always telling me I have so much to look forward to. I knew that, if you had a story, I have to prepare for gut-busting laugh. You were my mentor, one of my favourite people, you are truly missed.
Rest in peace, Nick.
Kasia Abhang
I only met Nick when he came to the community for palliative care but I will never forget you.
Rest in perfect Peace my dear.
Your "favourite nurse" always.
Ruby
You are are forever in our hearts Nick and your cheeky smile will always be present. Lots of love, Bec xxx
Rebecca Bissell
Nick – words cannot express how sad I feel about your parting , great memories, a great guy to both work with at Richmond Gate and have the pleasure of your company at night , will miss you mate
Rest in
Peace
Gary
Gary Sly